Discovery Day!!!
This will be your first appointment with us in regards to your Chiropractic visits!
Listed below are the steps in which we will get to know you better and can understand your health so our staff and doctors can provide the best care for you!
Patient Forms
Upon entering our office, our Chiropractic Assistants will welcome you as a member of our family! We will request that you complete our patient forms located in the New Patient Center. This paperwork provides us with your health history and information on your condition.
---

Health History
Next, one of our Chiropractic Assistants will discuss your health-related problems and concerns. This initial visit is designed for Dr. Matt or Lindsey Johnson to dive deeper into your health and possible symptoms you are having.
---
Scans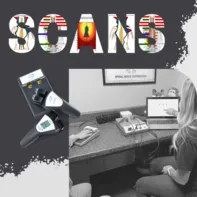 After your health history, our staff will perform a variety of neurological scans on your spine. The primary goal of scanning is to detect hidden patterns of damaging stress, track changes and then observe scans for improving trends over the time of your adjustments.
Heart Ra

te:

Lifestyle stress and subluxations affect the balance of the Autonomic Nervous System and impact a patient's ability to adapt.

Heart Rate

Variability (HRV) testing is today's gold standard to analyze the overall effects of stress and anxiety in patients of any age.
NeuroTHERMAL: Scanning the spine using infrared technology creates a thermographic image, which identifies areas of poor autonomic nerve regulation.
Thermographic scanning detects patterns of unbalanced temperature regulation. This is a regional autonomic function mediated by the sympathetic motor nerves.
NeuroCORE: Surface EMG is the ideal strategy for measuring the combined outcomes of postural and neuromuscular exhaustion.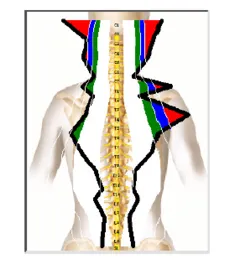 The Insight neuroCORE accurately measures spinal muscle tone showing how exhausting postural shifts and subluxations can be.

---
Depending on your specific condition, we may take X-rays as well. Most people are amazed once they see their X-rays up close. In some cases, they can even identify their misalignments and degeneration themselves.
---
Report of Findings
This will be your second appointment with us regarding Chiropractic care. Once the information is collected and examinations are
performed, Dr. Matt or Lindsey Johnson will give you a detailed report of all findings and answer any questions you might have about your care and our office.
After reviewing your health history, neurological scans, and X-rays, Dr. Matt or Lindsey Johnson will discuss recommendations for your care. Dr. Matt or Lindsey Johnson will provide the best treatment plan for your needs.
---
Treatment
Following your report of findings our Chiropractic Assistants will walk you through our office and guide you to our adjustment tables. Next, Dr. Matt or Dr. Lindsey will then take over and begin your first adjustment in our office.
---