Class IV Laser therapy is the non-invasive use of laser energy to generate a photochemical response in damaged or dysfunctional tissue. Laser therapy can alleviate pain, reduce inflammation and accelerate recovery from a wide range of acute and chronic clinical conditions. Our main goal here in the office when treating painful, debilitating conditions is to facilitate improved function and mobility. Laser therapy is a drug-free, surgery-free technique to help make that goal a reality. This FDA cleared modality offers enhanced relief of pain and inflammation associated with many different conditions such as, neck pain, back pain, plantar fasciitis, carpal tunnel, sports injuries, shoulder pain, and much, much more!

Laser therapy is used to treat acute and chronic conditions as well as post-activity recovery. It is also used as another option to prescription drugs, a tool to prolong the need for some surgeries, as well as pre and post surgery treatment to help control pain and swelling.
Therapy lasers for acute conditions is particularly effective when it is administered as soon as possible following injury (assuming there is no active hemorrhaging). Bringing pain under control quickly helps the healing process and usually helps promote better outcomes.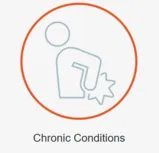 With chronic conditions, research has shown that therapy lasers can be used to help combat persistent pain and promote circulation to damaged tissues. It can be a powerful, non-pharmaceutical solution to reduce pain without the side effects of medication.

LightForce Therapy Lasers can be found on the sidelines of many pro, college, and Olympic sports teams across the United States and many parts of Europe and Asia. Laser therapy has been shown to be effective at improving post-activity recovery times and reducing delayed onset muscle soreness (DOMS).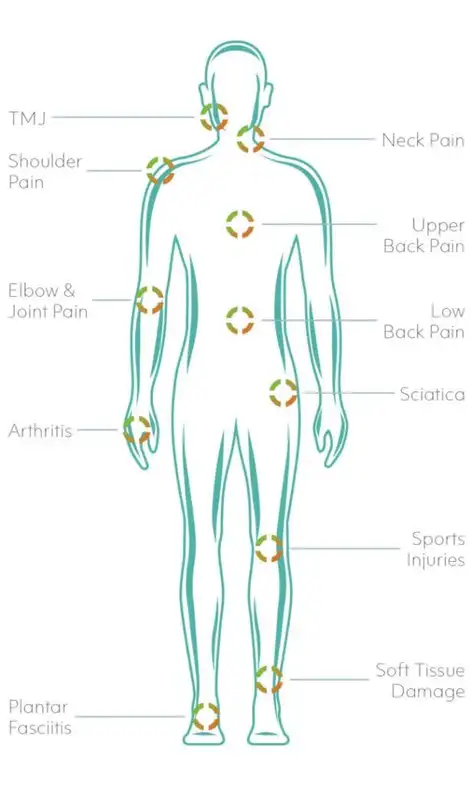 LightForce Therapy Lasers can effectively be used to treat the following painful conditions:
-TMJ
-Neck Pain
-Shoulder Pain
-Elbow & Joint Pain
-Upper Back Pain
-Low Back Pain
-Sciatica
-Arthritis
-Sports Injuries
-Soft Tissue Damage
-Plantar Fasciitis
Resources for LightForce Laser Therapy: